Easter 2007
Easter Egg Hunt, Saturday, April 7
Easter Sunday, Sunday, April 8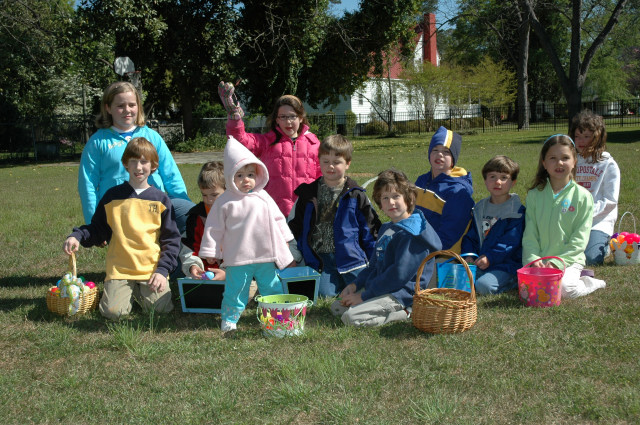 Click on any of the thumbnails below to see a full-size image.
Games, Easter egg hunting, egg
dying--all part of the fun enjoyed
by the church youth.

Decorating the Cross with flowers on a cold Easter morning....
Return to the First Presbyterian page. Return to GreatPeeDee.com