Bike Hike
Cheraw to Camp Coker
23-24 September 2006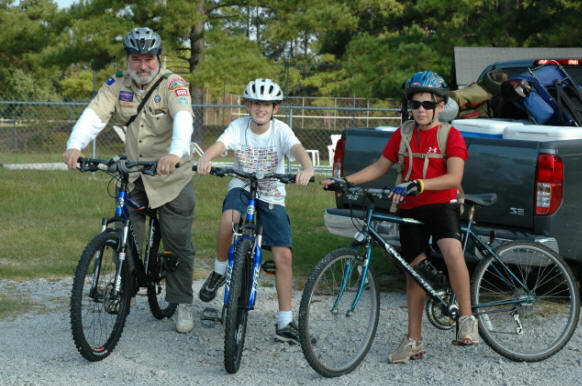 Click on any of the thumbnails below to see a full-size image.
Too see a map of the trip, click on the image below...


Mileage one-way....15.5 miles...... making for a round-trip of 31 miles.
Click here to see the Cycling Merit Badge requirements at USScouts.org.